We woke up to our first decent snow of the year yesterday. The girls were excited! It snowed a little last month, but not enough to play in. Yesterday it was kind of an icy snow, but we played anyway.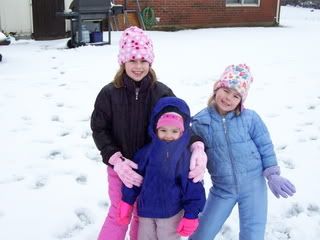 I need to buy new snow bibs for the older two girls. They were a tad bit short!


Sliding is much more fun of an icy slide!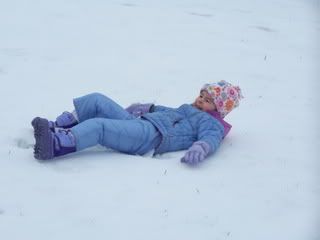 Snow angels are a little difficult too...


It started raining while we were playing. So they only were out for about 20 minutes. It helped to ease the pain of having to do school work when public school kids were not. I'm not going to tell them that school was canceled today as well!