Last week we saw a preview for a new TV show that is starting soon -- My Dad's Better Than Your Dad. Kids go on with their dads. The dads have to do all these crazy competitions. Well, of course, my girls immediately said their Daddy would win! And this weekend he proved, yet again, that he would most definitely win a show called "My Dad's Cooler Than Your Dad".

The past two summers we have really gotten into camping. All of us enjoy it a great deal. These past few months of winter have really made us anxious to start camping again. So this weekend my girls were able to go camping.


He moved furniture and set up a tent in our living room. He has done this before. But each time the excitement is full force!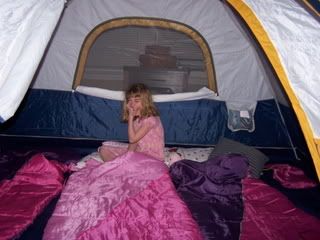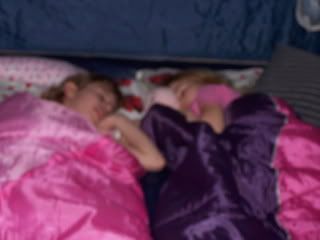 This one turned out blurry. They were only pretending to be asleep anyway.

I would have to agree with my girls. They have one very COOL Daddy!