The past two months we have been working on remodeling our kitchen. It is looking so great. I can't wait for it to be completely finished. Here is a before shot of the cabinets, counter top and appliances.
Now here is a pic of my new counter top and cabinets.


It is so much prettier. I love it! We still have to replace the floor and get a new table set.

James and I like to include the girls in what we do when that is possible. They obviously could not help put in the cabinets and appliances, even though they wanted too. So to let them be involved we purchased three canvases and paint. Here is my artwork for the kitchen.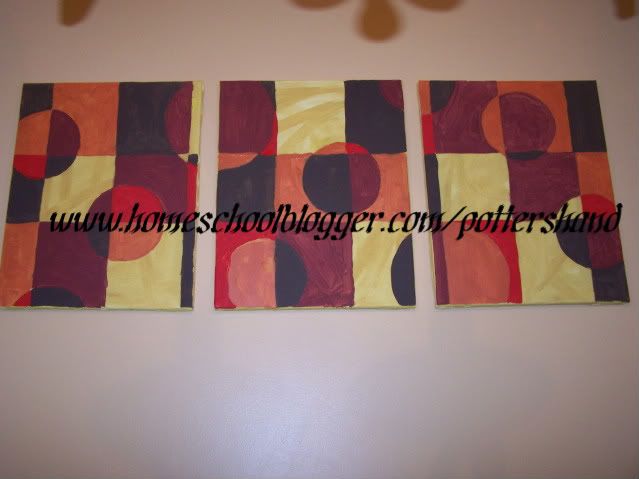 Lulu's is first, then Monkey's, and then James/Lil's. They did a great job.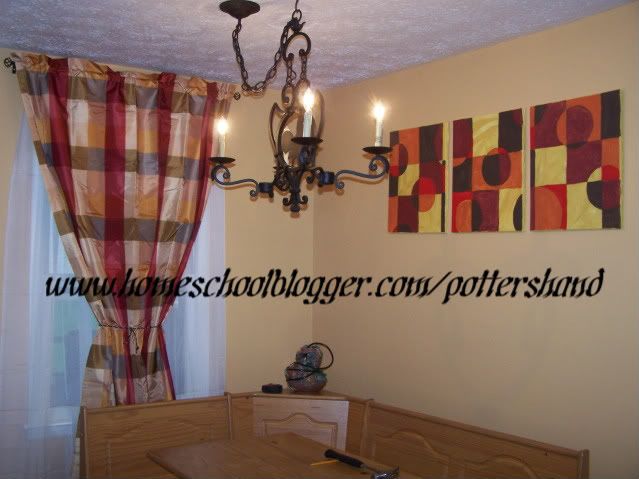 And here are my girls for their first day of co-op. We are having a great year so far!