We are loving our Astronomy study this year. We are using Exploring Creation with Astronomy by Jeannie Fulbright. I love this book. The past two weeks we have learned about Mars. For our project, the girls built a model of Olympus Mons, the largest volcano in the solar system.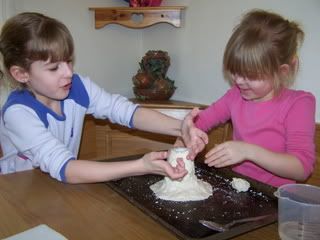 They had
a blast working with the salt dough. After the model was dry, they were ready to make 'er blow.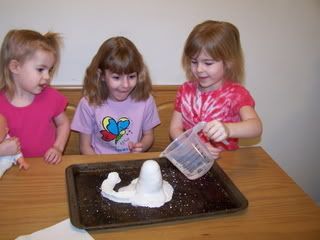 Lil thought this was pretty cool too! The side trough is not part of the actual volcano. The girls wanted to add their own personal touch to God's creation.