Several years ago when Monkey was a baby we stumbled upon a really cool activity called
Geocaching
.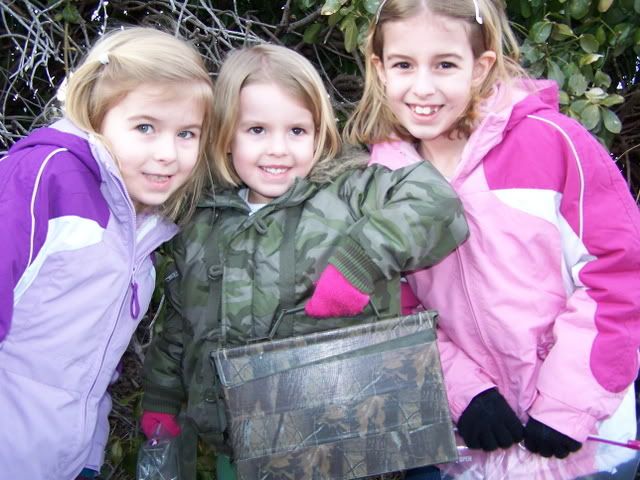 Geocaching (pronounced geo-cashing) is a worldwide game of hiding and seeking treasure. A geocacher can place a geocache in the world, pinpoint its location using GPS technology and then share the geocache's existence and location online. Anyone with a GPS unit can then try to locate the geocache.
Last night we reintroduced Geocaching. Lulu remembered most of the other caches we had found. Monkey was too little to remember any of it. It was Lil's fist time. We all had a great time, even though it was a little cold by the time we finished. We found two caches and were planning to come back home. Lulu and Monkey begged to find some more. We ended up finding five caches.
Geocaching is a great family activity. The only cost involved is your GPS. You can find them pretty cheap now. You don't need a fancy one. Once you have a GPS, go to the website and create your free account. Get your coordinates and start hunting. You will find some really neat places in your area that you did not know were there. Take a picnic lunch and make a day of it. We are looking forward to the warmer weather so that we can camp and geocache!
The Groundspeak Geocaching Logo is a registered trademark of Groundspeak, Inc. Used with permission." Please make the "Groundspeak, Inc.