Monkey has officially conquered the monkey bars! She is so proud of herself.
This was Monkey's first attempt. Right after this shot she crashed to the ground.
But that did not stop her. Monkey was right back up there for a second go.
She's working hard...holding on tight.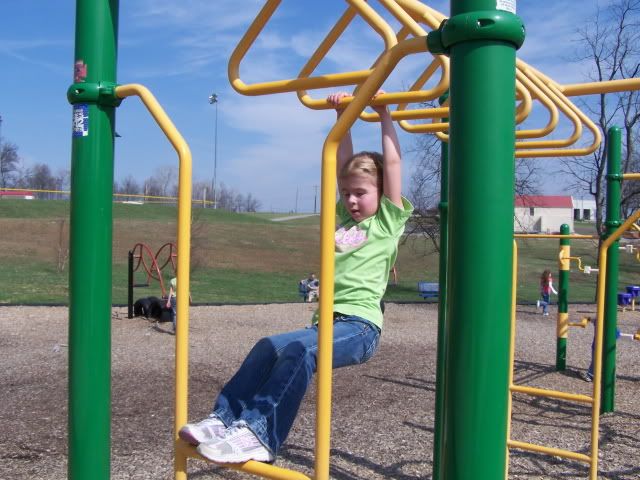 Almost there...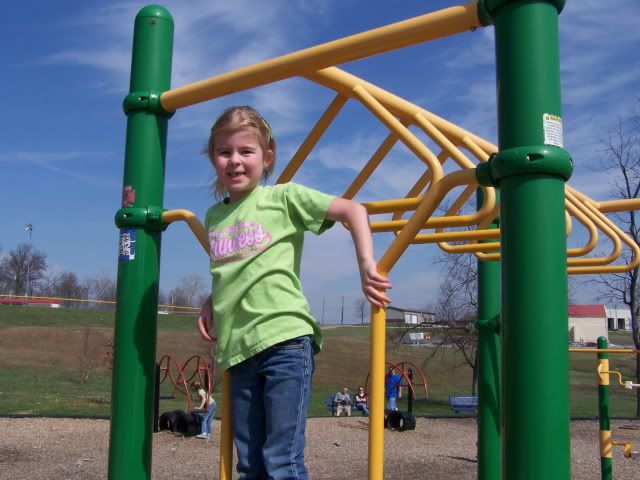 Sweet victory!!!