We follow a four year cycle for science. This year our studies will focus on physics.

Several years ago James and I purchased six Scienceology kits: electricity, magnetism, flight, land vehicles, lights/colors/optics, and radios/phones/telecommunications. I am finally going to make good use of them. There are around 20 different experiments within each kit, as well as an instruction manual. I think they will make a nice intro into physics.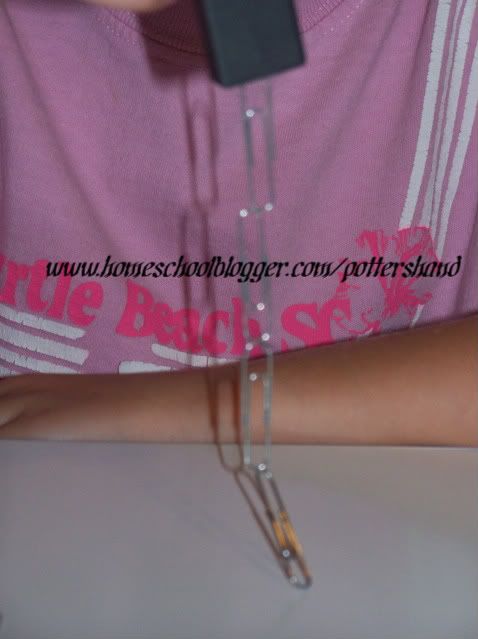 Today we started our study using the Magnetism kit. The girls wrote definitions and complete two experiments. They made a 'metal detector' and tested various materials to determine whether or not they were magnetic. Then we learned about induced magnetism. Lulu and Monkey had a lot of fun making their magnetic sculptures.