The past two weeks we have been finishing up our study of Colonial Times. Lulu, Monkey, and I have been going to church twice a month all summer to tack knitting and crocheting classes. We have all three really enjoyed this time together. It's one of the things I regret not having my grandmother teach me when I was younger. Anyway, when I gave the girls a list of activities to do for Colonial times I knew the choice would be an easy one. They both wanted to knit a pouch and do embroidery. We have not gotten to the pouches yet, but they have finished their embroidery. (Lulu even done an extra one on her own)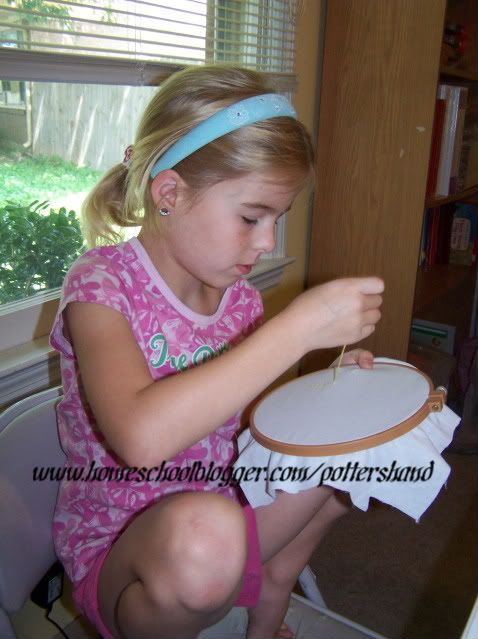 Don't you just love the way Monkey 'sits' in her chair.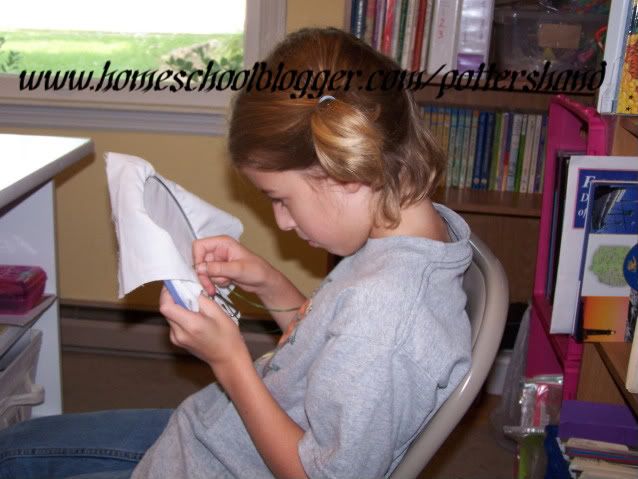 Lulu finished hers very quickly. She is serious at embroidery.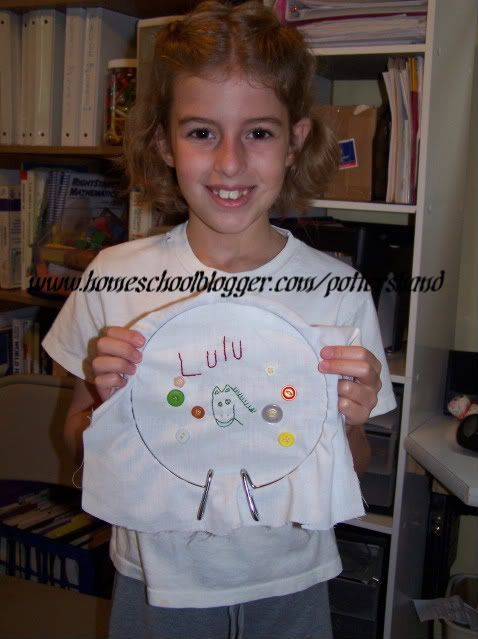 Lulu loves horses. She also chose to add buttons to her work.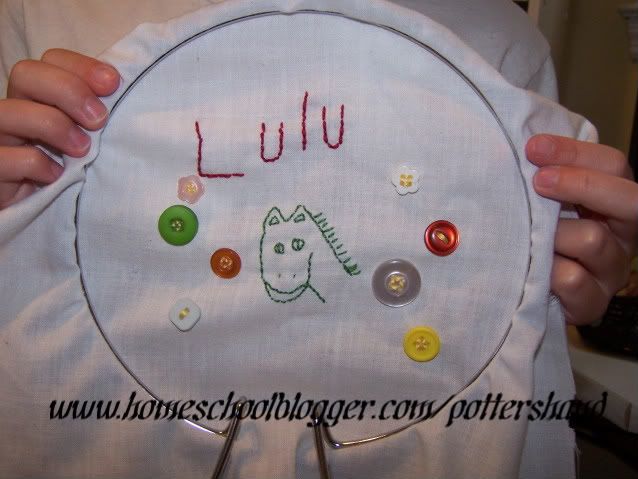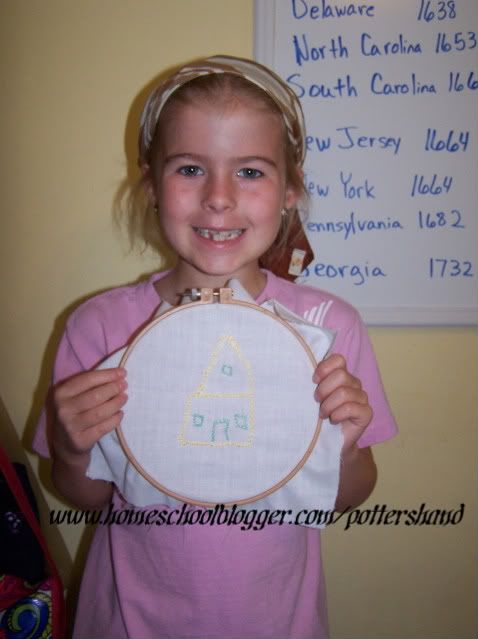 Monkey was proud of her finished product as well.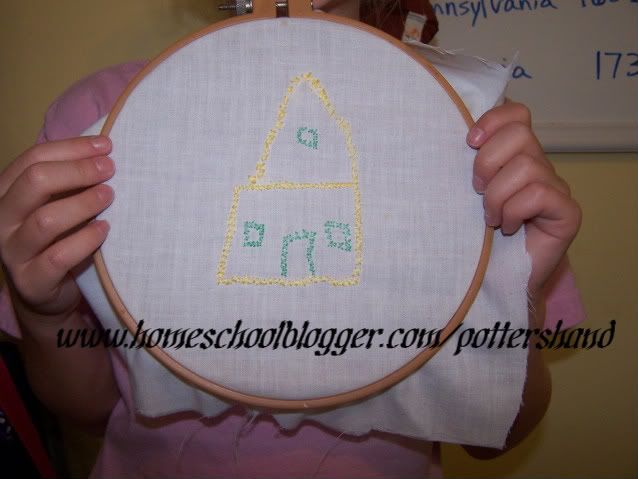 The girls did a great job. I am really proud of them.