Our school room has changed some from last year. James made us a new table and computer desk! The girls and I are very excited about this table.


It's a marker board table. We all four have our own spot at the table with two shelves to store our books. The girls have their pencil box, abacus, ruler, etc. on the top shelf. The bottom shelf houses their basket that holds their workbooks, notebooks, and binder. And we get to write on it :)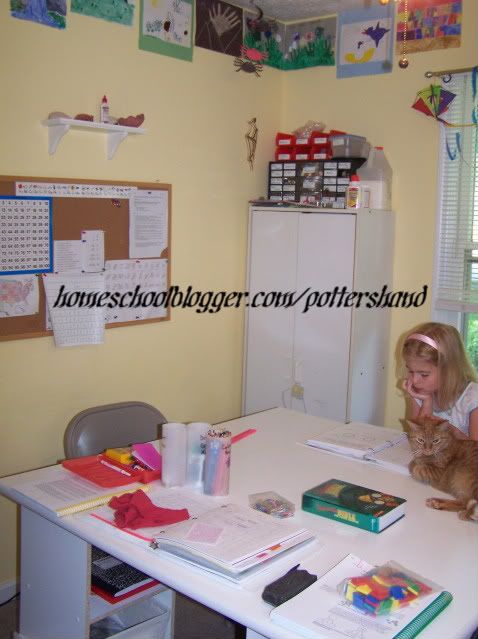 I have not had a chance to redo our bulletin board for this year. That is on my list, my very long list. The white cabinet houses all our art supplies.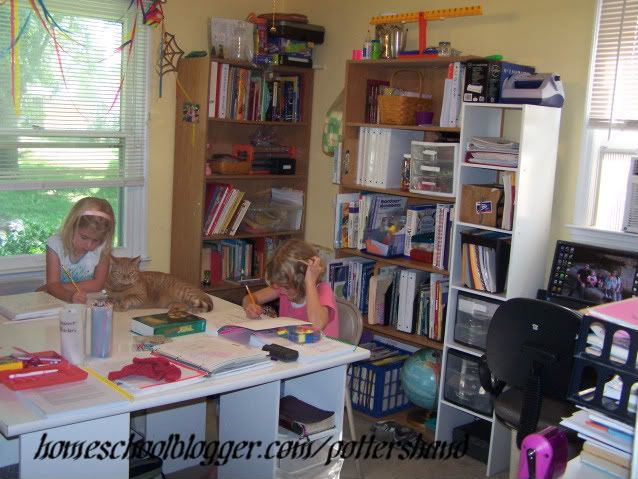 The brown bookshelves, which bugs both James and I now that everything else is white, house all our curriculum, resource books, storybooks, and manipulatives. The white shelves house my office supplies and help support the new computer area. Della, our cat, is a regular at the school table.


This is such a space saver. I am so thankful that my husband is talented in building. He blesses us with so many wonderful things.

Thanks for visiting our school room.