I promised some vacation pictures and here they are. I made up travel binders for the girls again this year. It works really well for them. The have their activity sheets, coloring pages, pencils, and extra paper all in one place. We are very fortunate that all three of our girls have always rode well in the car. My family is four hours away from us, so I guess that helps. They have traveled since they were born.


Here they are snuggled up and ready to hit the road.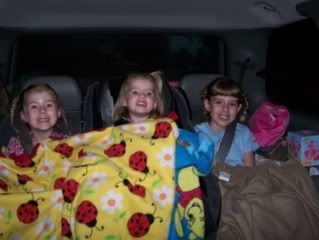 Lulu and Monkey had even more fun on the beach this year than last year!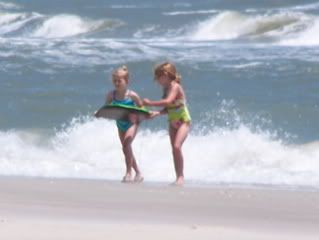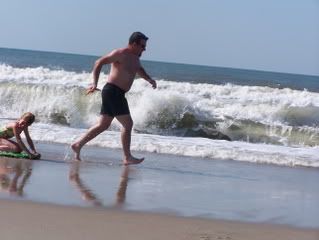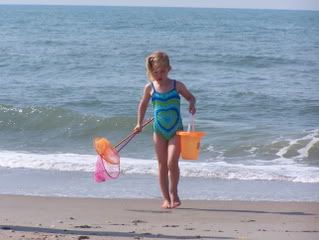 We enjoyed watching this little guy for a long time. He kept coming in and out of his hole.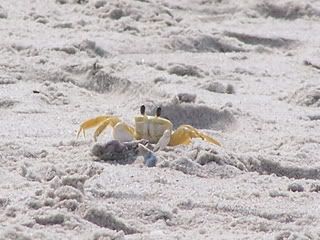 Putt-putt is always a big hit on vacation!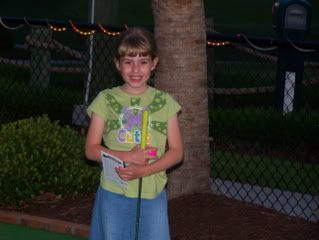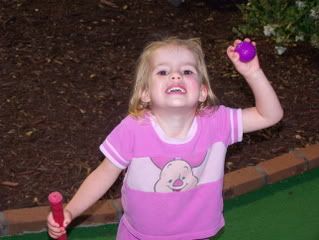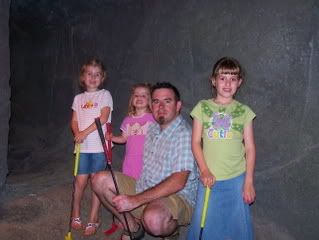 This is the first peek into our trip. I will have more pictures tomorrow of rock climbing, alligators, and more.

Can you tell who the photographer is in our family? The only picture of me is on a boogie board riding a wave. That picture will definitely not appear here
! I would hate to scare you....