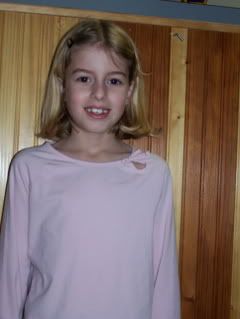 Where does time go? It just seems like she should still be that curly-headed two year old....
Lulu is turning 9 today. Happy birthday Sweetie! I love you very much. The Lord blessed me when he chose me to be your mom. I cannot think of a better Christmas present here on earth. There were some scary moments when you were born. But God gave Daddy and I peace. We knew you were going to be okay. And look at you now!
Lulu had her birthday party a couple of weeks ago with her friends. She had a winter theme. The girls had a great time. So today is just the five of us.